Welcome to Muckross House Research Library
The aim of Muckross House Research Library is to document the traditions, way of life, and history of the people of Kerry.
Since its establishment, almost fifty years ago, the Library has played an important role as a Centre for the Collection, Storage and Preservation, of documentary material relating to Kerry.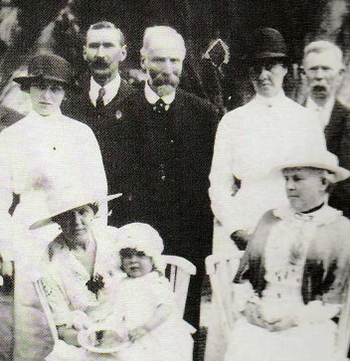 Featured Article
Elizabeth Rose Vincent
This interesting photograph depicts members of the Bourn Vincent family of Muckross, together with many of their employees. It was taken on the 18 July 1916. On that day, the Muckross employees made a presentation of a silver salver to baby Elizabeth Rose Vincent. The gift celebrated her arrival home to Muckross for the very first time.
Read More