Down The Cobbled Lanes
A look at life in Killarney in the early 20th century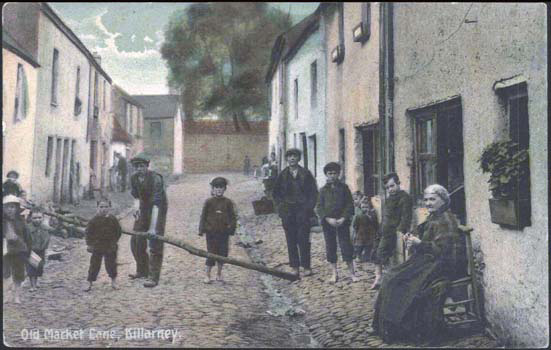 Over the course of several months in 1985 an oral history project was undertaken by two members of the Trustees of Muckross House. Tadhg O'Sullivan of Kerry Mineral Waters, and Paddy MacMonagle of Killarney Printing Works, endeavoured to record their early memories of life in the town. The recordings took place in the kitchen of Paddy's House on Countess Road, with the assistance of Ned Myers, Manager of Muckross House.
As might be expected of home-made recordings of that time, the sound is not always of a very high quality. However, the recordings do provide us with valuable glimpses of life in Killarney in the early 20th century. Extracts from the recordings will be uploaded here as a series of podcasts, entitled 'Down the Cobbled Lanes,' over the coming months.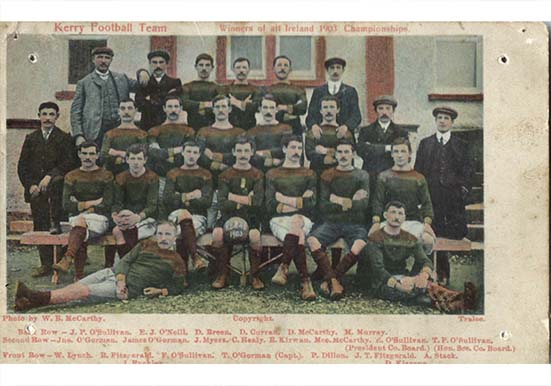 Episode 4
Tadhg and Paddy recall some of the well-known personalities of the town, including the solicitor Maurice McCarthy. They remember the club house of the Ancient Order of Hibernians, which was situated in Brewery Lane. Billiards and cards were played there and the club was the scene of a well-known poker school. Tadhg and Paddy also recall that, before radio, people often met arrivals off the Dublin train seeking news of the latest Kerry football results.
Posted - 19-7-22
Listening time: 8.09 mins.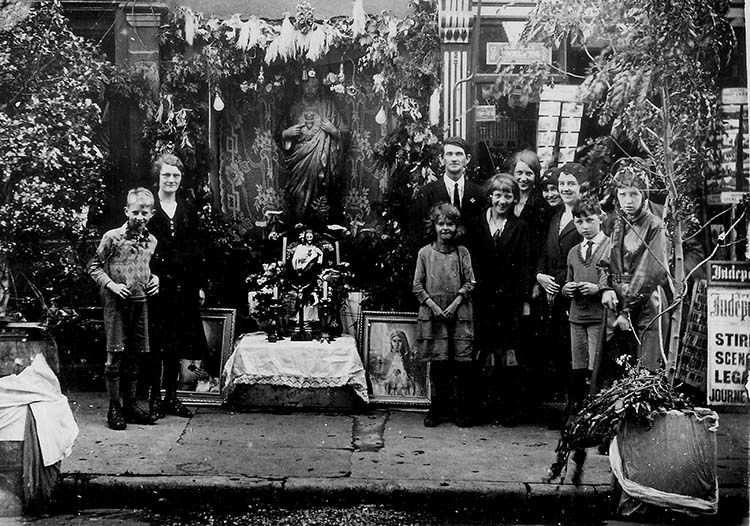 Episode 3
Tadhg and Paddy recall that religious celebrations, including the annual Corpus Christi procession, often resulted in rivalry between the different lanes of Killarney town. The inhabitants of each lane put much effort into decorating their own individual neighbourhoods and competition was intense. Tadhg and Paddy also recall with great glee the misfortune that befell the unfortunate drummer in Killarney's Fife and Drum Band!
Posted - 14-6-22
Listening time: 8.00 mins.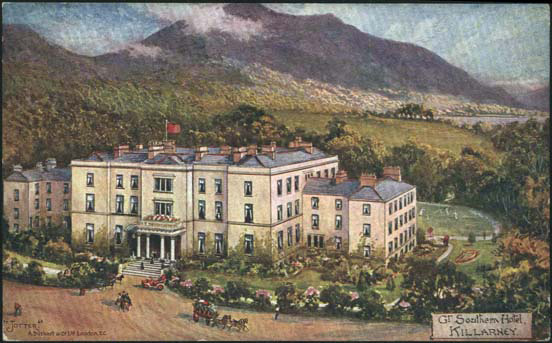 Episode 2
In this, our second podcast, Tadhg and Paddy recall some of those who worked as coffin-makers, jarveys and tailors in Killarney a century ago. We also learn of the accidental burning of the Casino Cinema. This was a wooden structure, formerly a dance hall, where people often danced until dawn!
Posted - 1-5-22
Listening time: 8.33 mins.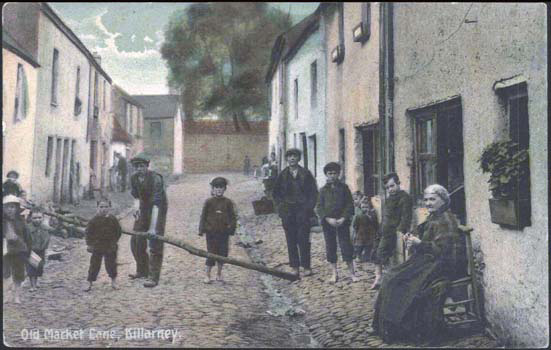 Episode 1
In this, the first podcast, we learn of the former whereabouts of the British Army recruiting office in the town. We also learn of the efforts made by local boys to fly the tricolour over Main Street in the period leading up to the War of Independence.
Posted - 14-4-22
Listening time: 8.06 mins.
Muckross House Research Library would like to thank JJ O'Shea for composing the theme music to accompany our series 'Down the Cobbled Lanes.'
The music is performed by Reidun Schlesinger (harp) and Barry Lynch (whistles and uilleann pipes).