And the Winners are ...
Muckross House Library would like to thank all of those who participated in our recent research project. We asked young people, 12 years and under, to describe their impressions of how children might have lived in Kerry a century ago.
We were delighted with the number and quality of the submissions we received. Originally we intended to award prizes for the four best submissions. However, it proved impossible to choose just four, so we are now awarding prizes to the seven winners listed below. The winning submissions can be viewed below. We will also display them in our Muckross Craft Centre when we re-open.

Each winner will receive a prize of €25 as well as a free family visit to Muckross Traditional Farms.

Congratulations to: Neasa O'Sullivan, Nellie Cullinane, Flora Kaye Lamswood Walsh, Makaela Curtin, Nóirín Healy, Holly Heffernan and Fiona McSweeney.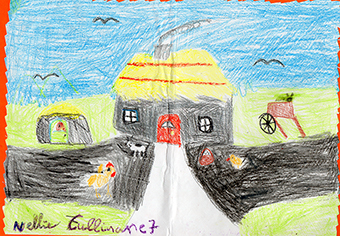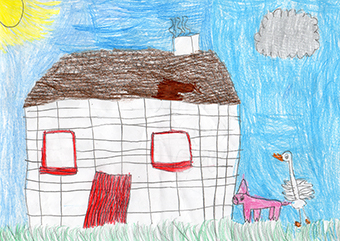 Flora Kaye Lamswood Walsh