Elizabeth Rose Vincent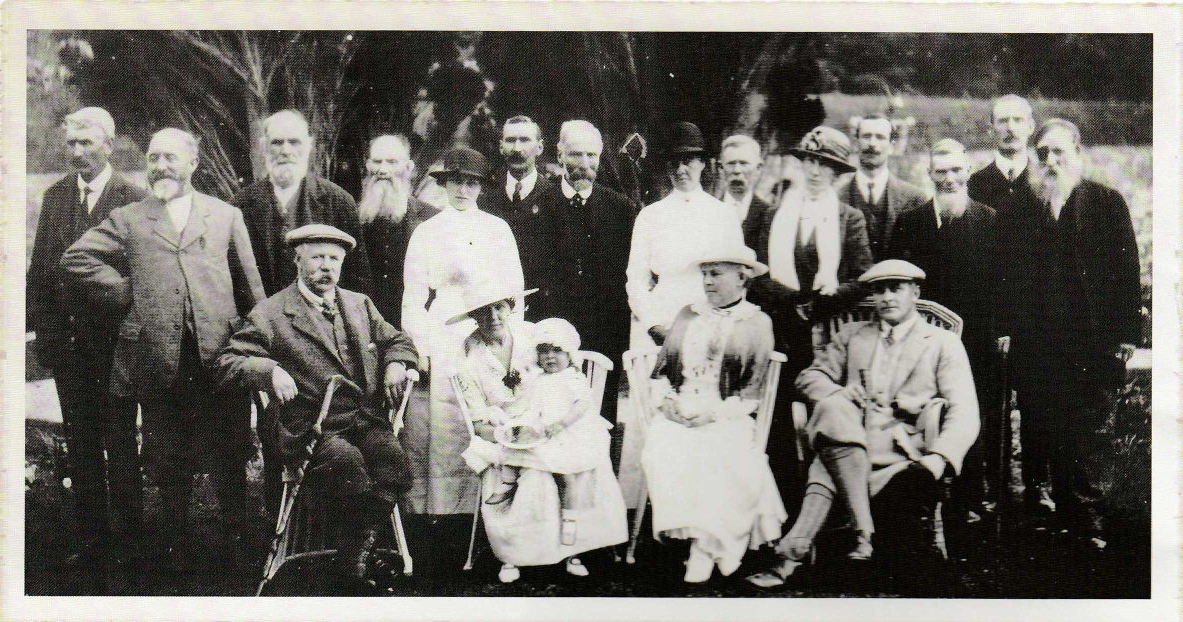 Muckross, July 1916.
This interesting photograph depicts members of the Bourn Vincent family of Muckross, together with many of their employees. It was taken on the 18 July 1916. On that day, the Muckross employees made a presentation of a silver salver to baby Elizabeth Rose Vincent. The gift celebrated her arrival home to Muckross for the very first time.
Elizabeth Rose, or Rosie as she was affectionally known, was born in London on 13 January 1915. She was the daughter of Arthur Rose Vincent and his wife Maud Bowers Bourn. Roughly five years earlier the couple had made Muckross their home. Maud's wealthy parents, William and Agnes, had presented them with the Muckross Estate as a wedding present.
Rosie Vincent was about 18 months of age when this photograph was taken. It is likely that the First World War, which was then raging, had delayed her arrival at Muckross. In the address that accompanied their presentation, the Muckross employees expressed their gratitude to the Bourn Vincent family for the care they bestowed upon them. You can read their address, together with Mr Vincent's response, in Issue 22 of the Muckross Newsletter. The latter is available here