Calling all Young Artists and Writers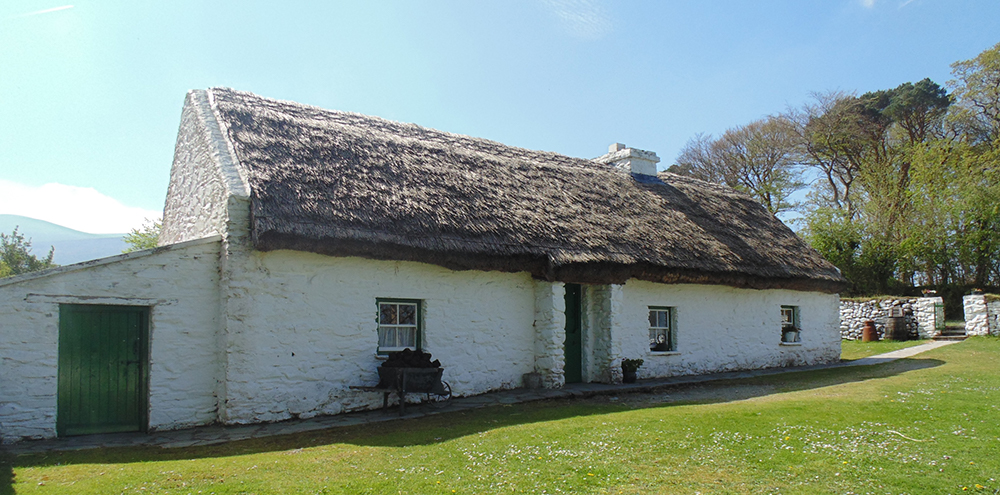 Foley's Dwelling, Muckross Traditional Farms, Muckross, Co. Kerry
Have you ever wondered what kind of house you might have grown up in if you were born one hundred years ago? Muckross House Library is eager to investigate how children might have lived in Kerry a century ago. If you are aged 12 years or younger, we would really appreciate your help with our research.
If you are 7 years and younger, please draw or paint a picture of the house you think you might have lived in long ago. Perhaps you can get ideas from your mum, dad or grandparents. Books and photographs like that shown here, from Muckross Traditional Farms, may also give you some clues.
If you are between 8 and 12 years, please write us a short essay (250 words max). We would like you to describe what you think it might have been like to grow up in a house without running water or electricity.
We will present a prize of €25 for the four best drawings, or essays, that we receive before Friday 8th May. In addition, you will receive a free family visit to Muckross Traditional Farms. The chosen entries will be uploaded to our Library website and, when we re-open, we will also display them in our Muckross Craft Centre.
You can post your drawings and essays to: 'Visiting the Past,' Muckross House Library, Muckross House, Killarney. Alternatively, you can email them to: Kerrylongago@gmail.com
Please don't forget to include your Name and Age, as well as your Telephone Number or Email Address.
We are looking forward to receiving your research!