Radio Programmes
From this page you can access the radio programmes currently available on this website. Additional audio material will be added here as it becomes available.
We are grateful both to RTÉ and to Radio Kerry for permission to include some radio content, from their archives.


'The Long Note'
'The Long Note' was a radio programme presented by Mairéad Ní Mhaonaigh and produced by RTE in the 1980s. In this programme, which was first broadcast on the 13th of October 1980, Ian O'Leary is interviewed about his efforts to collect and preserve the tradional Irish music of Kerry. Total Time - 12.48 | 4 Segments.


| Programme | Issue | Speaker | Audio is courtesy of RTÉ Archives |
| --- | --- | --- | --- |
| The Long Note | Part 1 | Ian O Leary | |
| The Long Note | Part 2 | Ian O Leary | |
| The Long Note | Part 3 | Ian O Leary | |
| The Long Note | Part 4 | Ian O Leary | |
'Victoria's Visit'
August 2011 marked the one hundred and fiftieth anniversary of the visit of Queen Victoria to Killarney and to Muckross House, in August 1861. To mark that occasion, members of Dóchas Drama Group, Killarney, surprised many visitors to Muckross by re-enacting scenes, from the royal visit, throughout the House. Find Out More......




'Muckross Arboretum'
Frank Lewis is one of the trustees of Muckross House. He also produces and presents a weekly radio pragramme 'The Saturday Supplement' on Radio Kerry. In this particular edition Frank talks to various members of the Muckross House staff about the arboretum.
Total Time - 38.40 | 10 Segments.


Programme
Issue
Speaker
Audio
Muckross Arboretum
Part 1
Cormac Foley
Muckross Arboretum
Part 2
Michelle
Muckross Arboretum
Part 3
Cormac Foley,
Patricia O'Hare
Muckross Arboretum
Part 4
Chris Barron
Muckross Arboretum
Part 5
Brendan O'Sullivan
Muckross Arboretum
Part 6
Cormac Foley
Muckross Arboretum
Part 7
Patricia O'Hare B. O'Sullivan
Muckross Arboretum
Part 8
Cormac Foley,
Patricia O'Hare
Muckross Arboretum
Part 9
Chris Barron
Muckross Arboretum
Part 10
B. O'Sullivan
Links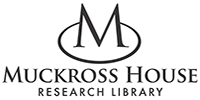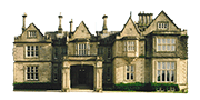 © Muckross House Research Library, Killarney, Co. Kerry, Ireland. Telephone: 00 353 (0) 64 669 1700 Library E-mail: library@muckross-house.ie
Trustees of Muckross House (Killarney) CLG. FULLY ACCREDITED MUSEUM Museum Standards Programme of Ireland
© 2020