Music Page
On this page you will find a searchable database of the Muckross House Music Collection.
The database includes a short excerpt from each piece of music, together with some brief details of the recording.

As the collection consists of several thousand pieces of music this page will continue to be regulary updated.

Traditional Irish Music Collection
| Table Id | # | Tape | ID | Style | Recording Title | Artist | Image | Source | Learned | Audio | Date | Comment | Information | Town | Occupation | Recording Location | Townland | County | Country | Collector | Audio Complete | Notes | Age | Public | pdf | Music / Lyrics |
| --- | --- | --- | --- | --- | --- | --- | --- | --- | --- | --- | --- | --- | --- | --- | --- | --- | --- | --- | --- | --- | --- | --- | --- | --- | --- | --- |
Links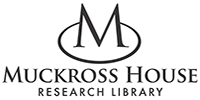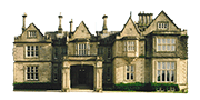 © Muckross House Research Library, Killarney, Co. Kerry, Ireland. Telephone: 00 353 (0) 64 669 1700 Library E-mail: library@muckross-house.ie
Trustees of Muckross House (Killarney) CLG. FULLY ACCREDITED MUSEUM Museum Standards Programme of Ireland
© 2020