Music And Dance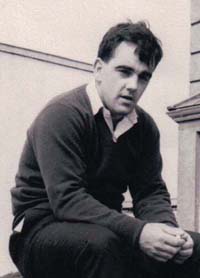 You can hear Ian talking about the music project on 'The Long Note', a radio programe broadcast on RTE radio in October 1980.

"Click here to Listen"
Between the years 1980 and 1985, the Trustees of Muckross House were involved in a project to record the traditional Music, Song and Dance, of County Kerry. This project was the brain-child of one of the Trustees of Muckross House, Mr Ian O'Leary. He worked closely with Mr Edmond (Ned) Myers, the then Manager of Muckross House, in instigating this work. Their objective was to document, record and preserve for the future, the Music, Song and Dance, of the older inhabitants of County Kerry.
This project received support from the Kerry Board of Comhaltas Ceoltóirí Éireann, and the American Irish Foundation. Technical advice and support was provided by Dr Micheál Ó Súilleabháin of the Music Department at University College Cork, Mr Tony Perrott of the Audio-Visual Department, also at University College Cork, Mr Tom Munnelly collector with the Department of Irish Folklore at University College Dublin and Fr Pat Ahearn of Siamsa Tíre, the National Folk Theatre of Ireland, Tralee, County Kerry.here.
In 1980 and in 1981 two collectors, Catherine Foley and Geraldine Cotter, were employed. These were later joined by: Mary Mitchell, Patricia Connery and Mary O'Flynn. Collecting generally took place over a period of ten or twelve weeks every summer. Reel to reel, full-track magnetic tapes, were used to record the Music and Song collection, which was also fully transcribed. A selection of that audio material is now available on our Music Page.
It was the wish of the Trustees of Muckross House that this Music, Song and Dance Collection would serve to commemorate their colleague Mr Ian O'Leary (d. 1981).