Dance Collection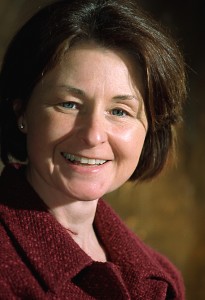 Dr Catherine Foley
Course Director of the MA in Ethnochoreology and the MA in Irish Traditional Dance Performance, University of Limerick
During the 1980s, Dr Catherine Foley was one of several collectors employed by the Trustees of Muckross House, Killarney, to record the traditional Music, Song and Dance, of County Kerry. From 1980 to 1982, Dr Foley was based, as a collector, in South Kerry. In 1983, Mr Edmund (Ned) Myers, Manager of Muckross House, requested Dr Foley to collect the traditional step dance repertoire of some elderly North Kerry dancers. These dancers had all been pupils of Jerry Molyneaux, a well-known dancing master from North Kerry, who was active between the years 1903 and 1953. Jerry Molyneaux died in February 1967.
During the summers of 1983 to 1985, Dr Foley, a certified teacher of Irish step dance, met with fourteen elderly dancers in their own North Kerry homes. She interviewed each one and documented their steps. In addition, the dancers were videoed in Teach Siamsa, at Finuge Village, near Listowel, and a digitised sample of this visual record is available below.
Traditional Irish step dance is a solo dance type, which concentrates on, and emphasises, the intricate foot-work of the dancer. An erect posture is important and the dancer holds their hands loosely by their sides. Irish step dance is divided into four major categories: the reel, jig, hornpipe and slip jig. However, according to Dr Foley, the latter is not a significant traditional dance type in North Kerry. Of the other three dance types, the hornpipe was most favoured by Jerry Molyneaux. Unsurprisingly therefore, the hornpipe was the most popular dance type recorded among his former pupils, the elderly dancers documented by Dr Foley. For further information, please see Irish Traditional Step Dancing in North Kerry (Listowel, 2012), by Catherine E. Foley and also Step Dancing in Ireland: Culture and History (Farnham, Surrey, 2013), by Catherine E. Foley.
In 1988, Catherine Foley completed a PhD on Irish Traditional Step Dancing in North Kerry. She designed and is course director of both the MA in Ethnochoreology and the MA in Irish Traditional Dance Performance, at the Irish World Academy of Music and Dance, University of Limerick.


Video Gallery
Eileen Moriarty McNamara.
The Rising Step.
John Joe O'Donnell.
Hornpipe.
Maire Finucane Kissane.
The Lead of the Hornpipe.
Michael O' Carroll.
Hornpipe.