Maps
1899 Sales Prospectus Map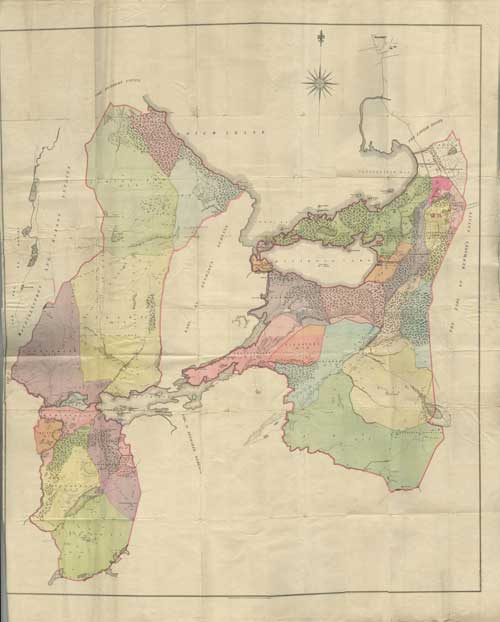 The Herbert family were associated with Muckross since at least the early 18th century. Originally the Muckross Estate was comprised of a much bigger area than that of the present House and demesne. However, the closing years of the 19th century witnessed a decline in the Herbert family fortunes.
The Standard Life Assurance Company of Scotland was the main mortgage holder of the Muckross Estate. Early in 1898 the Company decided to foreclose on the mortgage. As a result, the Herbert family's association with Muckross came to an end. By the end of 1898, most of the former Herbert tenants had purchased their holdings.
An auction was then held on 21 November 1899, for the sale of Muckross House and demesne and some other lands. However, the property did not achieve the reserve price and the auction fell through. Finally on 29 November 1899, it was announced that Lord Ardilaun, of the wealthy Guinness family, had bought the property for the sum of £60,000.
The Map available here was included in the Sales Prospectus prepared for the abortive auction of 21 November 1899. You may view the full Prospectus here.
Maps Relating To Conveyance Of Muckross Demesne ( 1911 )
Lord Ardilaun and his wife Olivia purchased Muckross House together with its demesne and some other lands, in November 1899.
Olivia was a niece of Colonel Henry Arthur Herbert, the man responsible for building Muckross House.
The Ardilauns spent very little time at Muckross; instead, it was largely let out as a hunting and shooting lodge.
The Ardilauns sold the property in 1911 to Mr Bowers Bourn, a wealthy American.
The Maps that are available here accompanied the Indenture relating to that sale.
The full Indenture may be accessed here.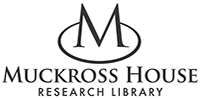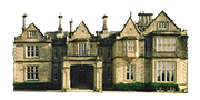 © Muckross House Research Library, Killarney, Co. Kerry, Ireland. Telephone: 00 353 (0) 64 669 1700 Library E-mail: library@muckross-house.ie
Trustees of Muckross House (Killarney) CLG. FULLY ACCREDITED MUSEUM Museum Standards Programme of Ireland
© 2023