Publications
Research is continuously undertaken by the staff of Muckross House Research Library on behalf of the Trustees of Muckross House.
Over the years, this research has been made available through the medium of ROS and in later years through the medium of the Muckross Newsletter.
In 2013 Kerry People and Places 1860 - 1960 was published.
Further information is available by following the links on the right hand side of this page.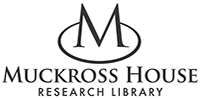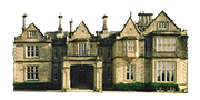 © Muckross House Research Library, Killarney, Co. Kerry, Ireland. Telephone: 00 353 (0) 64 669 1700 Library E-mail: library@muckross-house.ie
Trustees of Muckross House (Killarney) CLG. FULLY ACCREDITED MUSEUM Museum Standards Programme of Ireland
© 2023